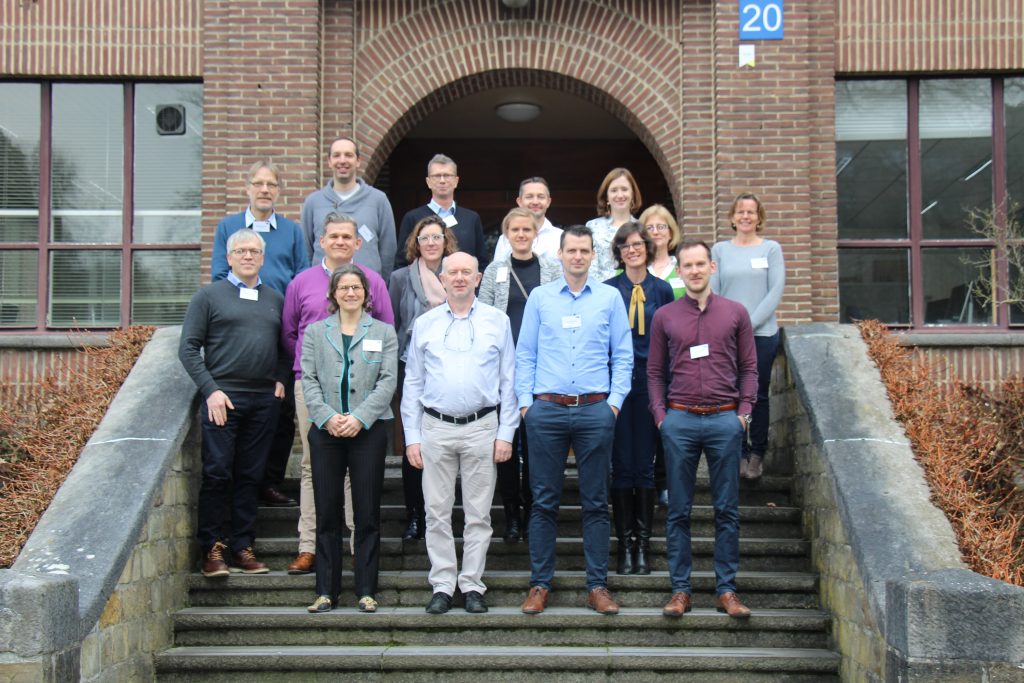 The consortium of FOODENGINE combines the interdisciplinary expertise and infrastructure of three highly-ranked European Universities/Research institutes (KU Leuven (BE), FOOD-UCPH (DK), INRA (FR)), three large-turnover, multinational, R&D-based food (ingredient) companies (Döhler (DE), Cargill (BE), Unilever (NL)), two medium-sized food (ingredient) companies (GNT (DE), Greenyard Prepared (BE)) and an international market and consumer research company (Haystack (BE)) into a synergistic consortium to establish an international (BE, DK, FR, DE, NL), interdisciplinary and intersectoral pioneering European food training programme.
KULeuven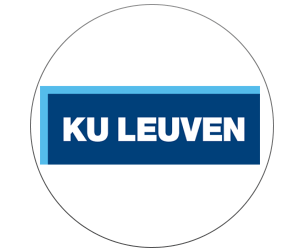 KU Leuven is currently by far the largest university in Belgium in terms of research funding and expenditure and is a charter member of LERU. Given past successes in FP7 and Horizon 2020 MSC-Actions (76 Initial/European Training Networks), hundreds of young researchers have been trained through research and have acquired the necessary skills to transfer their knowledge into the world outside academia. KU Leuven has a dedicated technology transfer office (i.e. Leuven Research & Development (LRD)) consisting of a multidisciplinary team of experts guiding researchers in their interaction with industry and society, and the valorisation of their research results.
LFT is part of the Centre of Food and Microbial Technology and member of the interdisciplinary Food and Nutrition Research Centre (LFoRCe). LFT consists of 3 academic responsables, 5 postdocs, 18 international PhD students and 4 technical co-workers, and around 12 international MSc students each academic year.
The research focus of LFT is on understanding and quantifying process-structure-function relations of food systems during processing and preservation. Processing technologies studied are structure-enabling and preservation unit operations including mechanical disintegration, thermal processing and pressure-based technologies. We study the building blocks of food systems and their changes and interactions during the entire food life cycle and thereby focus on food functional properties that are of technological, organoleptic and nutritional importance and are related to (bio)-chemical and physical changes in food systems during processing. We mainly focus on plant based food systems based on fruits, vegetables and legumes and derived ingredients.
More information can be found here.
Contact persons: Prof. Ann Van Loey and Prof. Tara Grauwet
FOOD-UCPH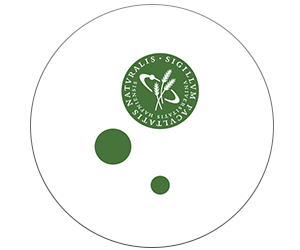 The University of Copenhagen is the largest research and education institution in Denmark with 6 Faculties and 100 Departments and research centres. FOOD-UCPH places among the leading food research institutions in Europe with approximately 175 employees including 80+ PhD students. The Department is organised in 4 sections covering interdisciplinary research and education ranging from food microbiology, food chemistry, food analysis, metabolomics of molecular and technological functionality, food processing technology, exploratory data analysis, sensory analysis, consumer preferences and behaviour. The sections for Food Design and Consumer Behaviour are represented in the project, while links to other sections will be facilitated where appropriate.
More information can be found here.
Contact person: Wender Bredie
INRAE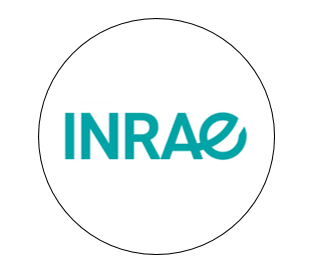 INRAE (French National Research Institute for Agriculture, Food and Environment) is Europe's top agricultural research institute and the world's number two centre for the agricultural sciences. INRAE carries out mission-oriented research for food and nutrition, preservation of the environment and competitive, sustainable agriculture.
INRAE participates through the involvement of the joint research unit (JRU) Food and Process Engineering between INRAE and AgroParisTech, a higher Education School of Engineering in Life Sciences, Agronomy, Food technology and Environment. The JRU is dedicated to food engineering applications. The JRU works for the French Government and Industries related to Food. The expertise is based on comprehensive knowledge of the mechanisms carried out during processing of food. All the kind of unit operations is concerned and numerous kinds of products are under studies. Food products attributes concerning safety (chemical contaminants), nutrition (positive nutrients compounds) and sensory attributes are studied, and the way formulation and process influence each attribute or function is studied and modelled. Numerous collaborations are running with research centres in France or Europe, and private companies.
More information can be found here.
Contact person: Catherine Bonazzi
Döhler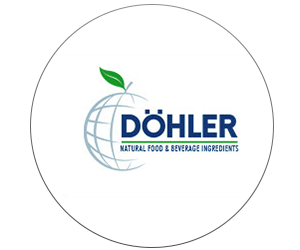 Döhler is a globally active supplier of half-finished products (concentrates, compounds, flavours, ingredients) to the food and beverage industry. Döhler develops technologies, recipes and products for multiple applications in beverage, dairy, confectionery and baking industries.
More information can be found here.
Contact persons: Julian Aschoff and Daniel Bonerz 
Cargill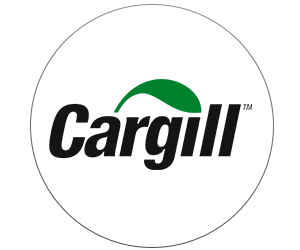 Cargill is an international producer and marketer of food, agricultural, financial and industrial products and services. Founded in 1865, the privately held company employs 142,000 people in 66 countries. Cargill helps customers succeed through collaboration and innovation, and is committed to applying its global knowledge and experience to help meet economic, environmental and social challenges wherever it does business. The company holds technical knowledge and expertise in blending systems, analytics and applications, food sciences, sensory sciences, nutrition research, intellectual property and national and international regulations. Technology sites are present in North America (Minneapolis, NA HQ), Europe (Brussels, EU HQ), Latin America and Asia Pacific. Cargill offers ingredients for feed and food. Food market categories are bakery, beverages, confectionery, convenience foods, dairy, fruit, infant and baby food, meat, snacks and cereals. Product offerings are e.g. cocoa and chocolate, cultures and enzymes, functional systems, health promoting ingredients, hydrocolloids, juices, lecithins, malt, oils and fats, proteins, starches and derivatives and sweeteners.
More information can be found here.
Contact persons: Joel Wallecan and Katlijn Moelants
Unilever R&D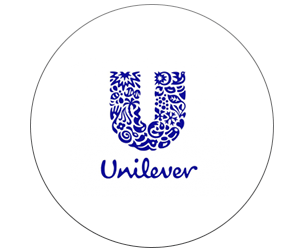 URDV is the corporate food R&D organization of Unilever, one of the largest consumer goods companies in the world. Around 700 researchers are working at URDV, of which approximately half have an academic degree (MSc, PhD) and 9 a part-time professorship. It is a truly international organization with 52 different nationalities. The prime focus of URDV is to develop new technologies for food products, including structurants, fat reduction, mild processing, and others. The motto is to bring products to the market that taste good, do good, and don't cost the earth.
More information can be found here.
Contact persons: Evelien Vandevenne and Hans Hoogland
GNT Europe HmbH
GNT is the leading global manufacturer of cutting edge food and beverage ingredients made exclusively from fruits, vegetables and edible plants. With a focus on natural colour solutions, GNT stands as the industry authority, providing innovative colour solutions to the world's most demanded food and beverage brands. Founded in 1978 in Aachen, Germany, GNT has always remained a family run company. This independence has resulted in a long-term focus in three key areas: growing high quality raw materials, optimizing our physical processing technology and application know-how. A devotion to providing our customers with the highest quality ingredients and solutions has always been GNT's driving force. With this in mind, GNT continues to offer innovative and versatile solutions that are so crucial to the rapidly developing global food and beverage industry.
The GNT Group operates worldwide with various facilities around the globe including: Germany, the Netherlands, France, Spain, Italy, Poland, the United Kingdom, Singapore, Brazil and the United States.
More information can be found here.
Contact person: Kai Reineke
Greenyard Prepared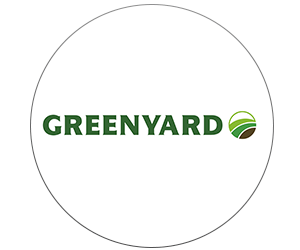 Greenyard Prepared, being part of the Greenyard Foods group, is the largest canning factory in Belgium, concerning vegetables, fruit, sauces, soups and other convenience products. The big diversity in products, makes Greenyard Prepared an ideal partner within the private label business. Therefore the focus on developing products on customers request is growing year after year. Trends have to be followed from a short distance, keeping in mind that processing and end quality of products, should reach the optimal organoleptic and commercially viable result.
More information can be found here.
Contact person: Bernd Lambrechts
Haystack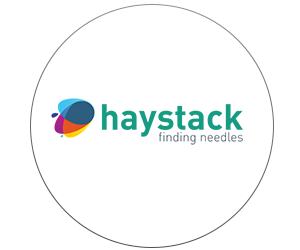 Haystack is a specialized research consulting firm, working for the world's largest consumer companies (food/beverage, packed consumer goods, personal care, healthcare OTC, retail companies and service companies) that pay attention to the value a great sensory experience can add to their brands. By blending science (bio-engineering science, food science and consumer science) and emotion, we provide our clients with actionable insights and recommendations that future-proof their business. We are experts in sensory, behavioral and consumer science.
More information can be found here.
Contact person: Ludovic De Poortere