Online Workshop 2021
On June 1-2, a two-day online FOODENGINE workshop was organised by Döhler.
The FOODENGINE fellows had a full day of training about Goals, Appraisals and Performance Culture given by Prof. Dr. Michael Christ (Head of HR at Döhler, Professor for HRM at University of Applied Sciences in Mainz). On the second day, the fellows had an hands-on training about CV writing and job interviewing given by Caroline Celik (Senior Recruiter at Döhler). As a follow-up of this session, the fellows will have the opportunity to apply for a job within Döhler and have a real job interview with one of their recruiters. After the interview, each fellow will receive individual feedback which will be very useful for their next step in their carreer after the FOODENGINE journey has come to an end.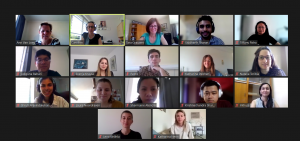 Online Workshop 2020
During the first week of June 2020 (June 2-5), the FOODENGINE workshop hosted by Cargill was planned. Due to the current situation, the workshop took place in an online format.
The FOODENGINE ESRs had interesting trainings on Patents and Trademarks and Food legislation from experts of Cargill Belgium. The fellows had the opportunity to present and discuss their research and future plans with the FOODENGINE partners involved in their projects. The company presentation learned us that Cargill is omnipresent in our daily lives. And lastly, although the company visit to the chocolate factory of Cargill in Belgium needed to be cancelled, we were introduced into the wonderful world of chocolate production by presentations and movies. What an interesting week!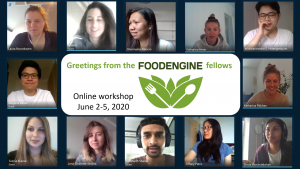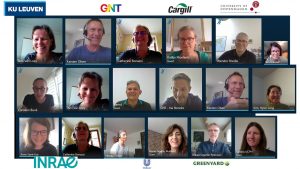 Workshop at Döhler (2019)
The first workshop with all partners and fellows took place from June 24-28, 2019 and was hosted by Döhler (Germany). During this workshop, the fellows presented their work obtained so far and their research plan for the coming year. The fellows also had the opportunity to discuss their research with the partners involved in their work. A MBTI training was organised for the fellows to gain insight into their personality. Besides the scientific and skill trainings, the fellows could show their climbing skills during an adventure trail high in the trees. On the last day of the workshop, the fellows visited the production facilities of Döhler in Darmstadt.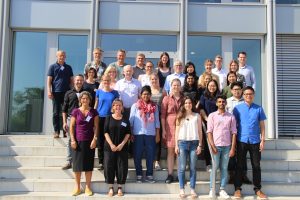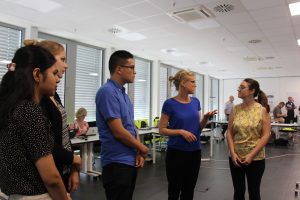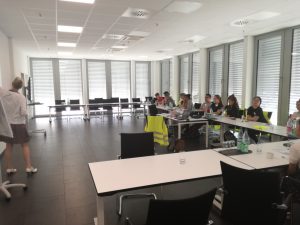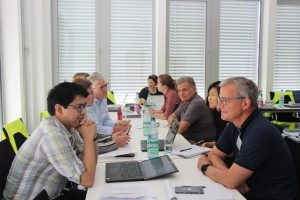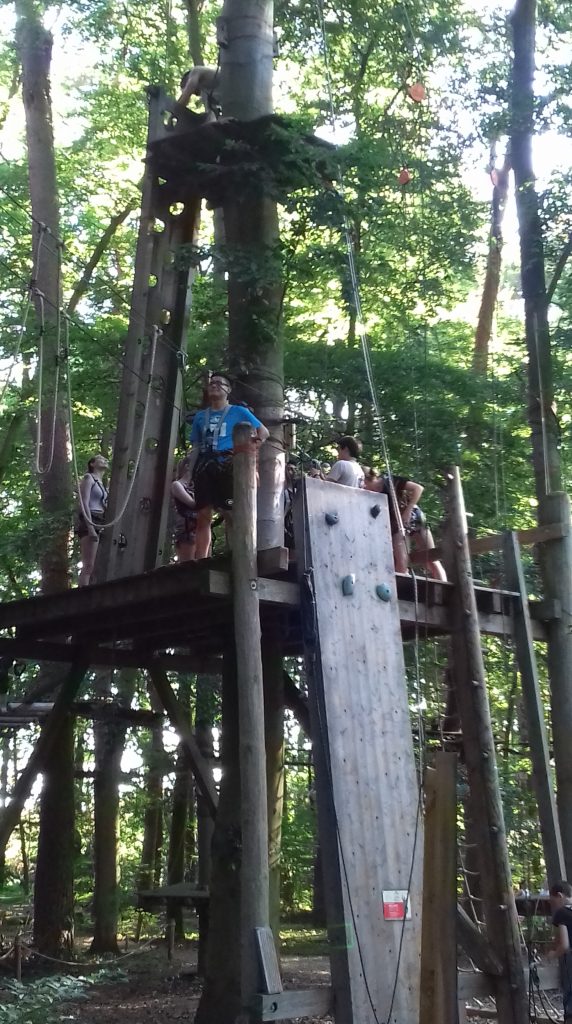 Upcoming FOODENGINE Workshops
Partners and fellows will have the opportunity to discuss the research progress during an additional workshop hosted by Cargill in Vilvoorde (Belgium) in October 2020 (October 5-6, 2020). From the 31st of May until the 4th of June 2021, the third workshop will be organised by Döhler in Darmstadt (Germany).