Winterschool at UCPH
During the last week of January (January 27-31, 2020), the FOODENGINE network came together in Copenhagen during the second Winterschool. During this training event, the FOODENGINE fellows had the opportunity to present and discuss their research progress with the partners of the network. During a 3-days scientific course, the fellows learned more about sensorial analyses and sensometrics. They could also prepare their own 'artificial' apple juice using chemical compounds only and compare it with 'real' apple juice.
Food and sensorial properties were also the keywords of the social activity: all partners needed to show their cooking skills in a cooking workshop to prepare our dinner. Take a look at the pictures to see how much fun it was!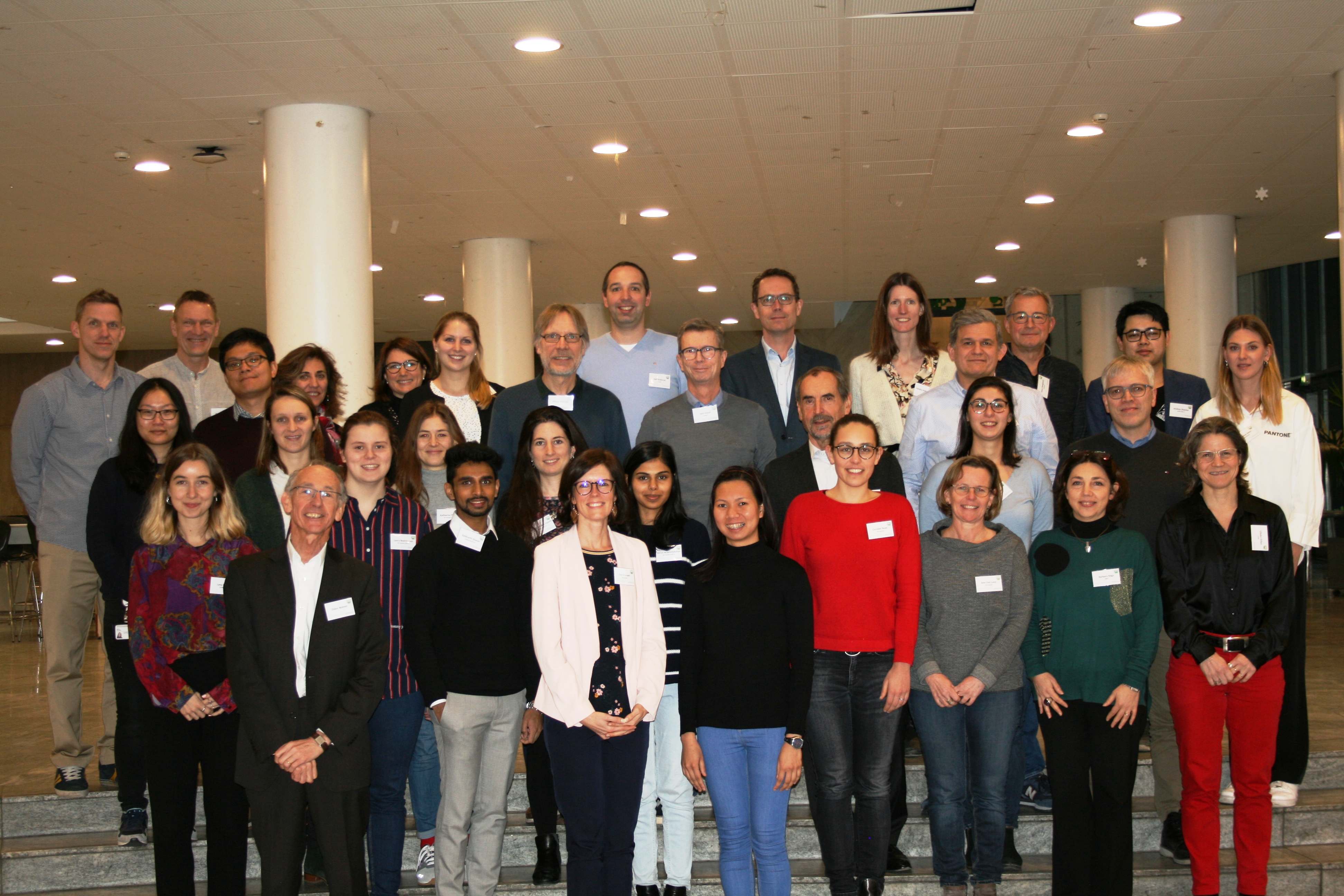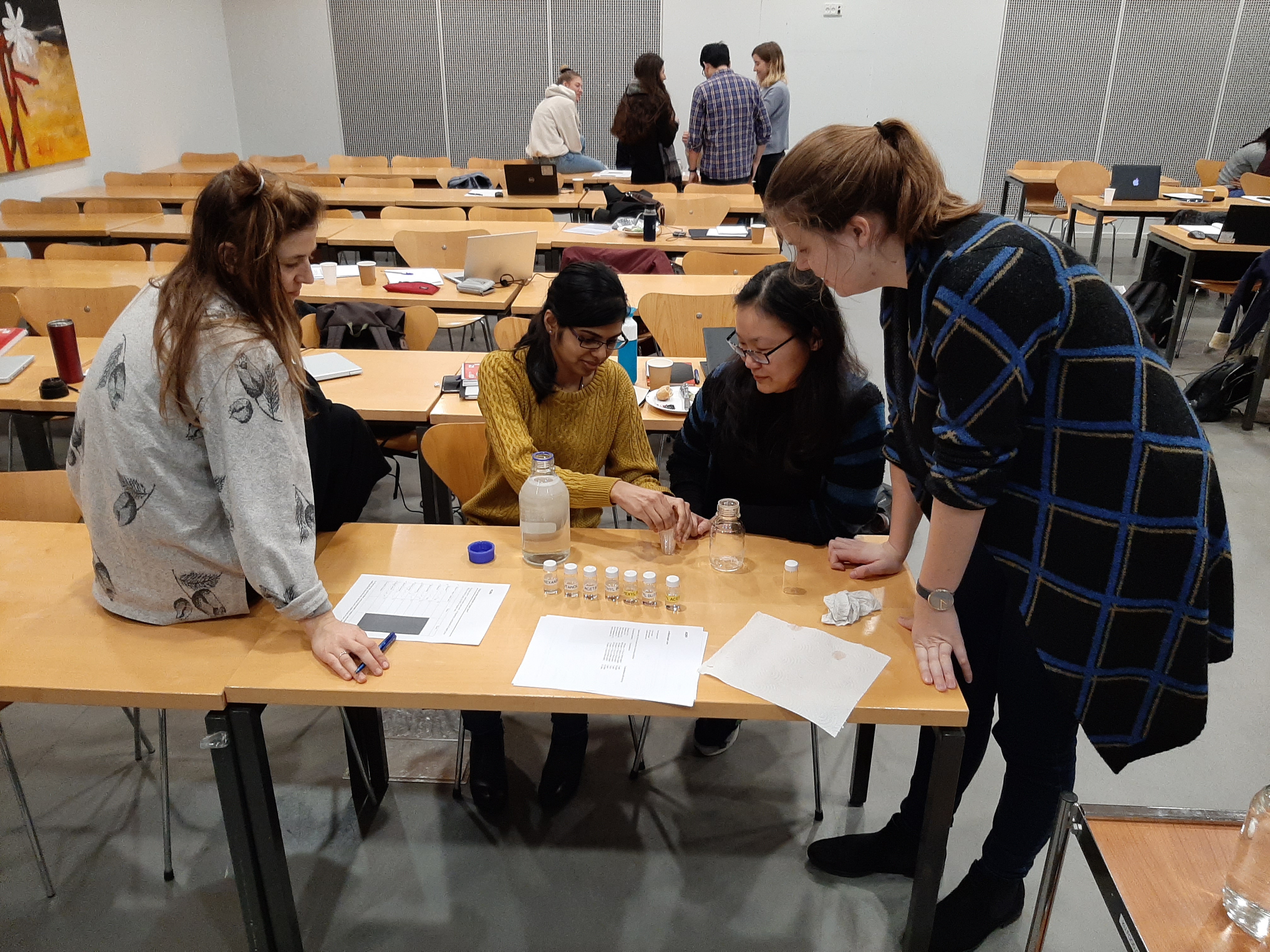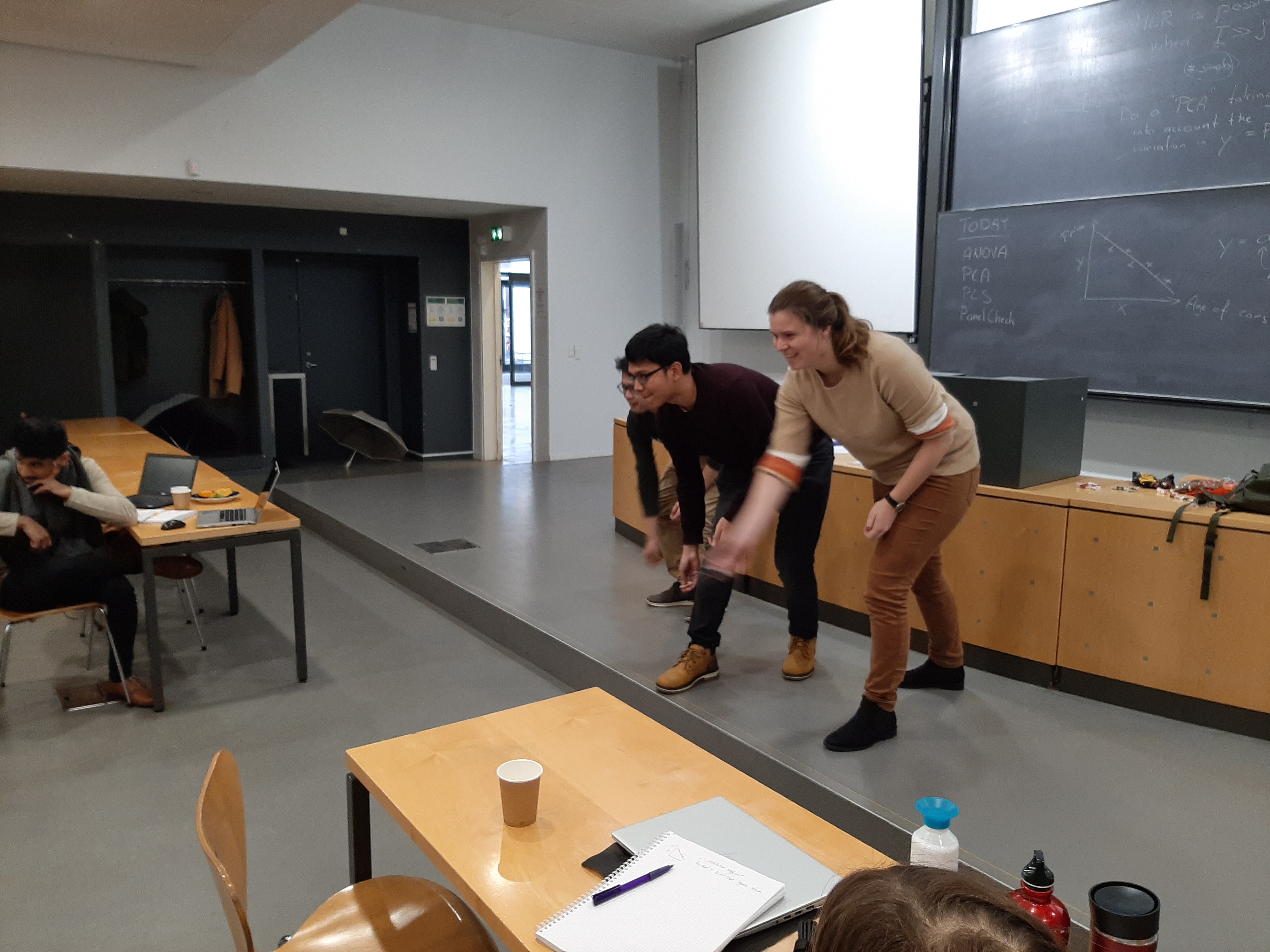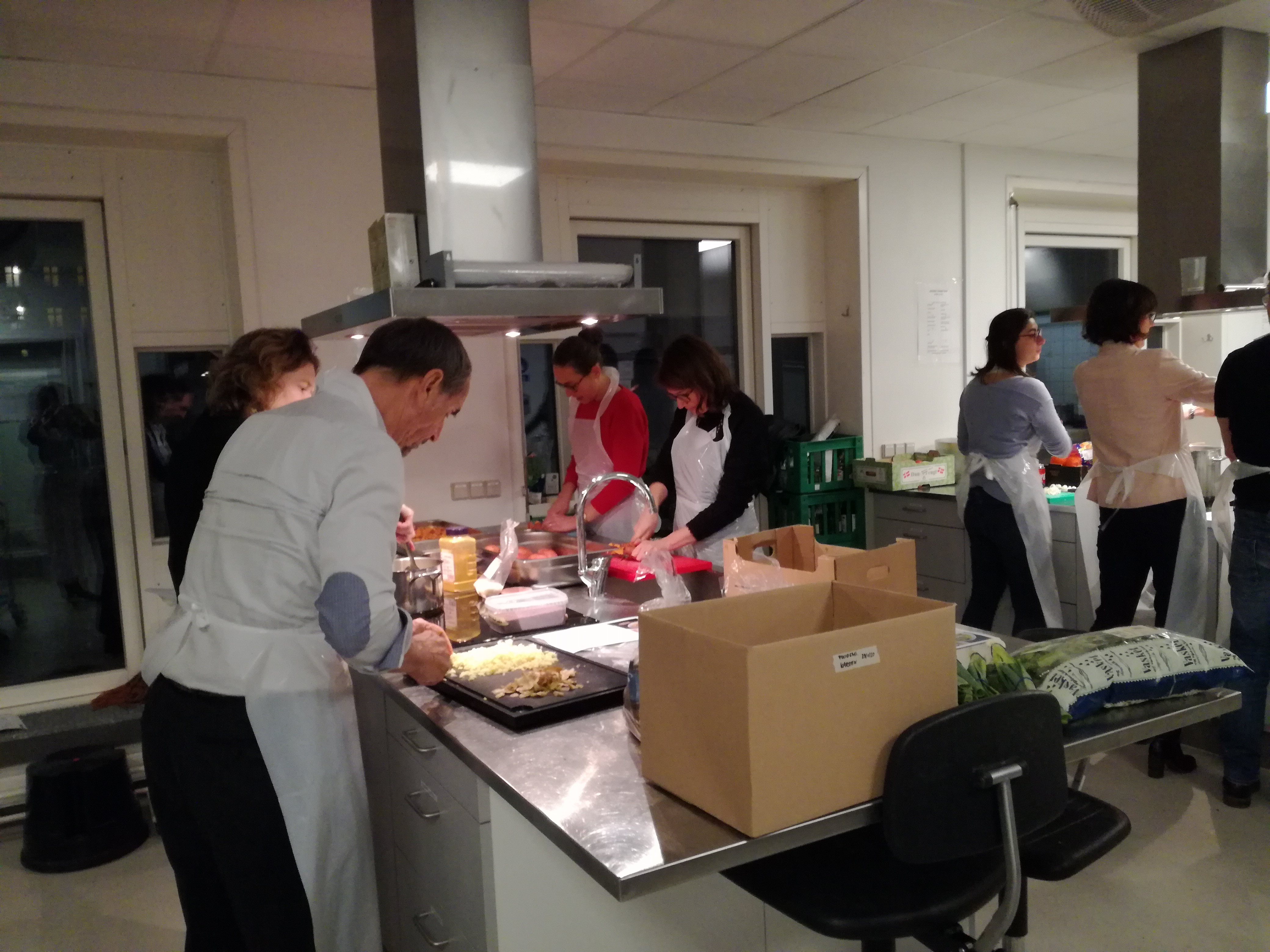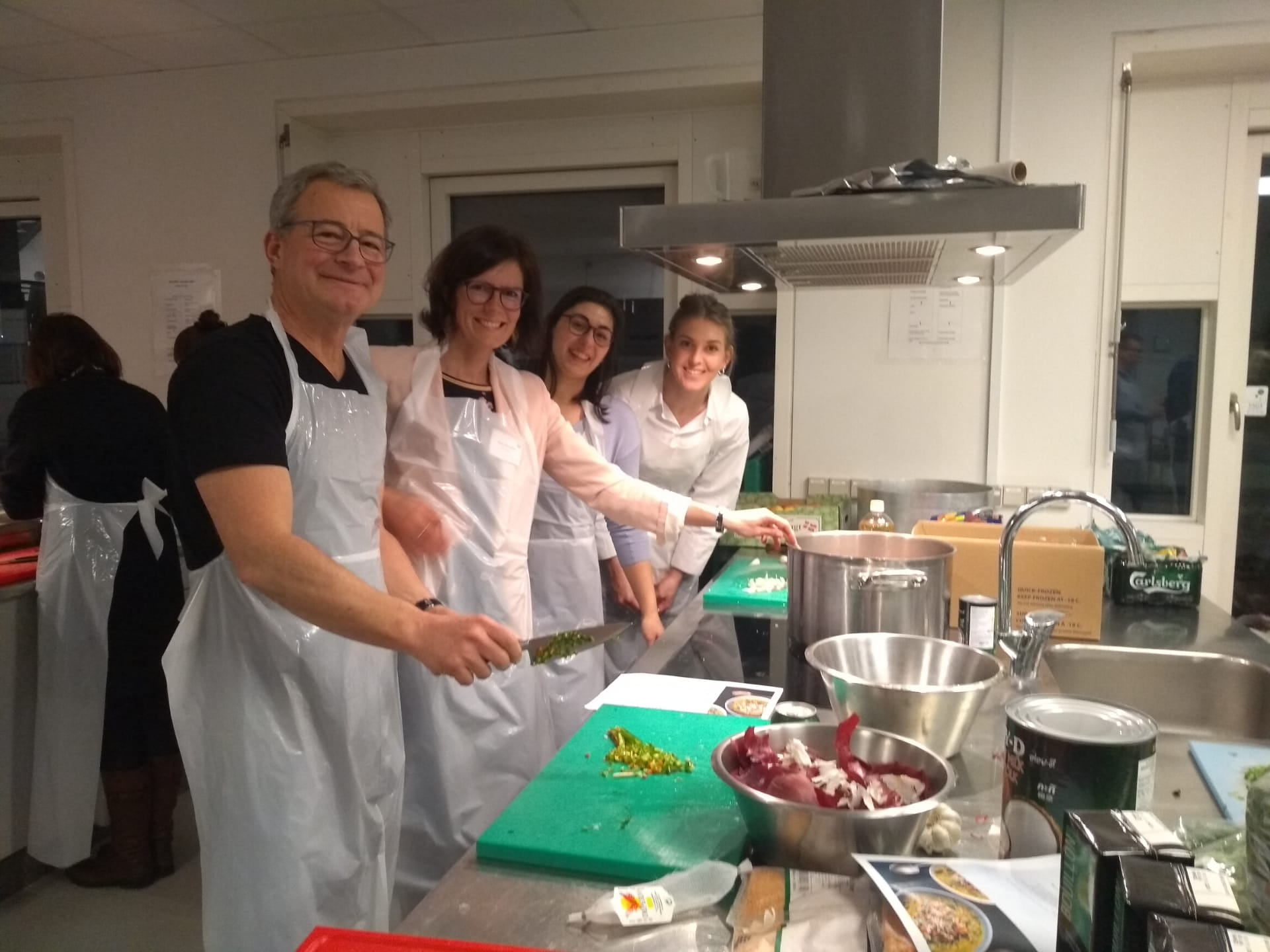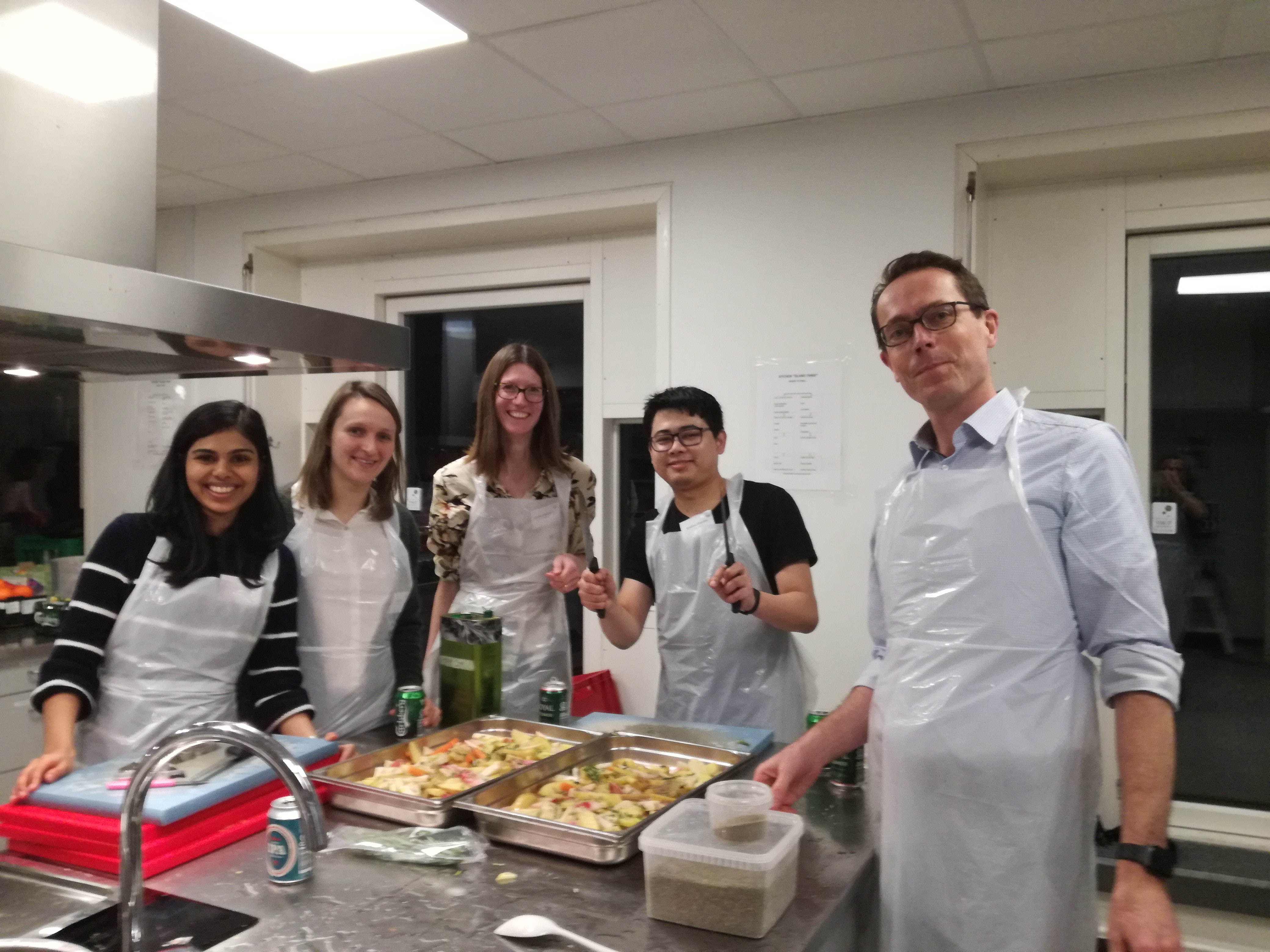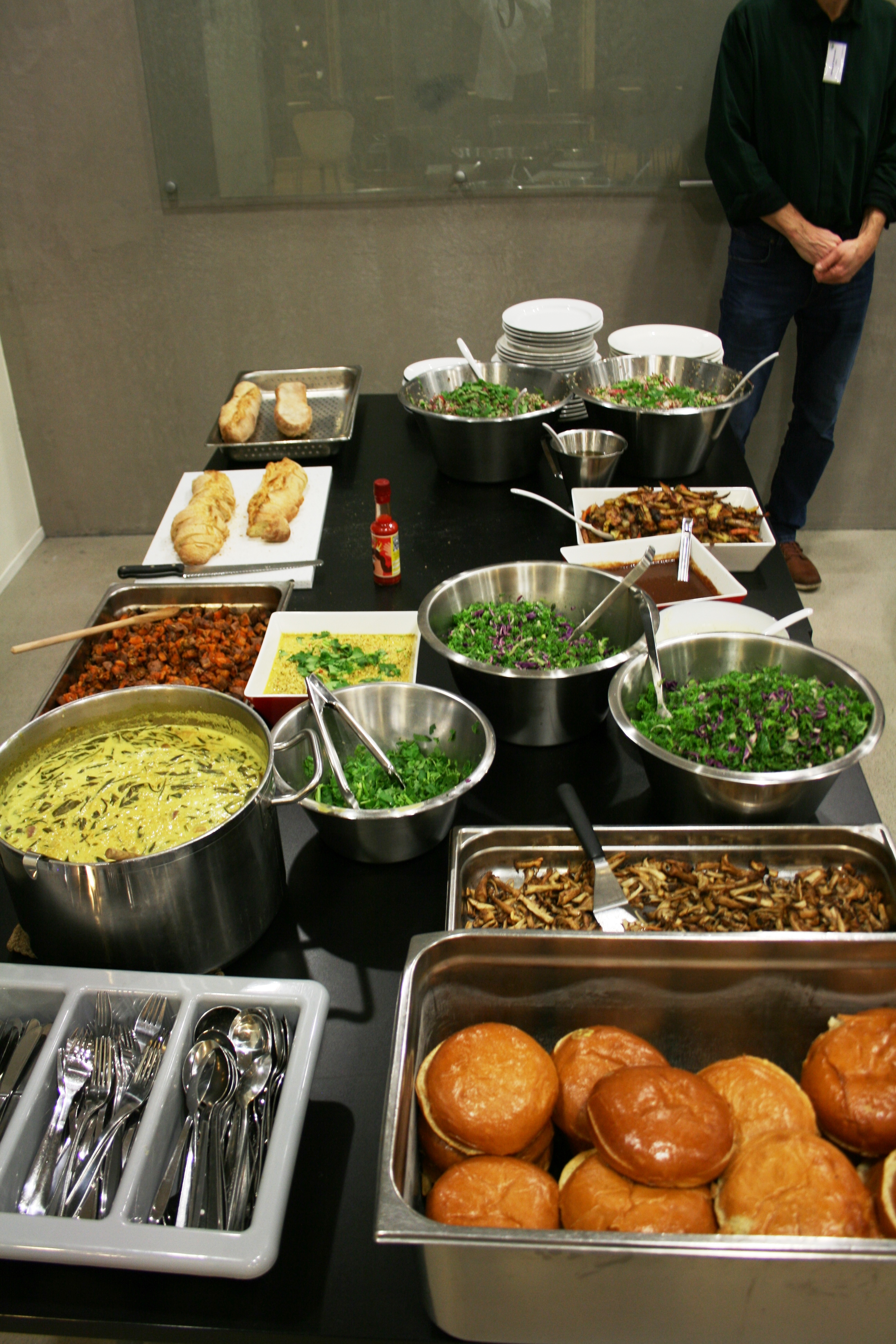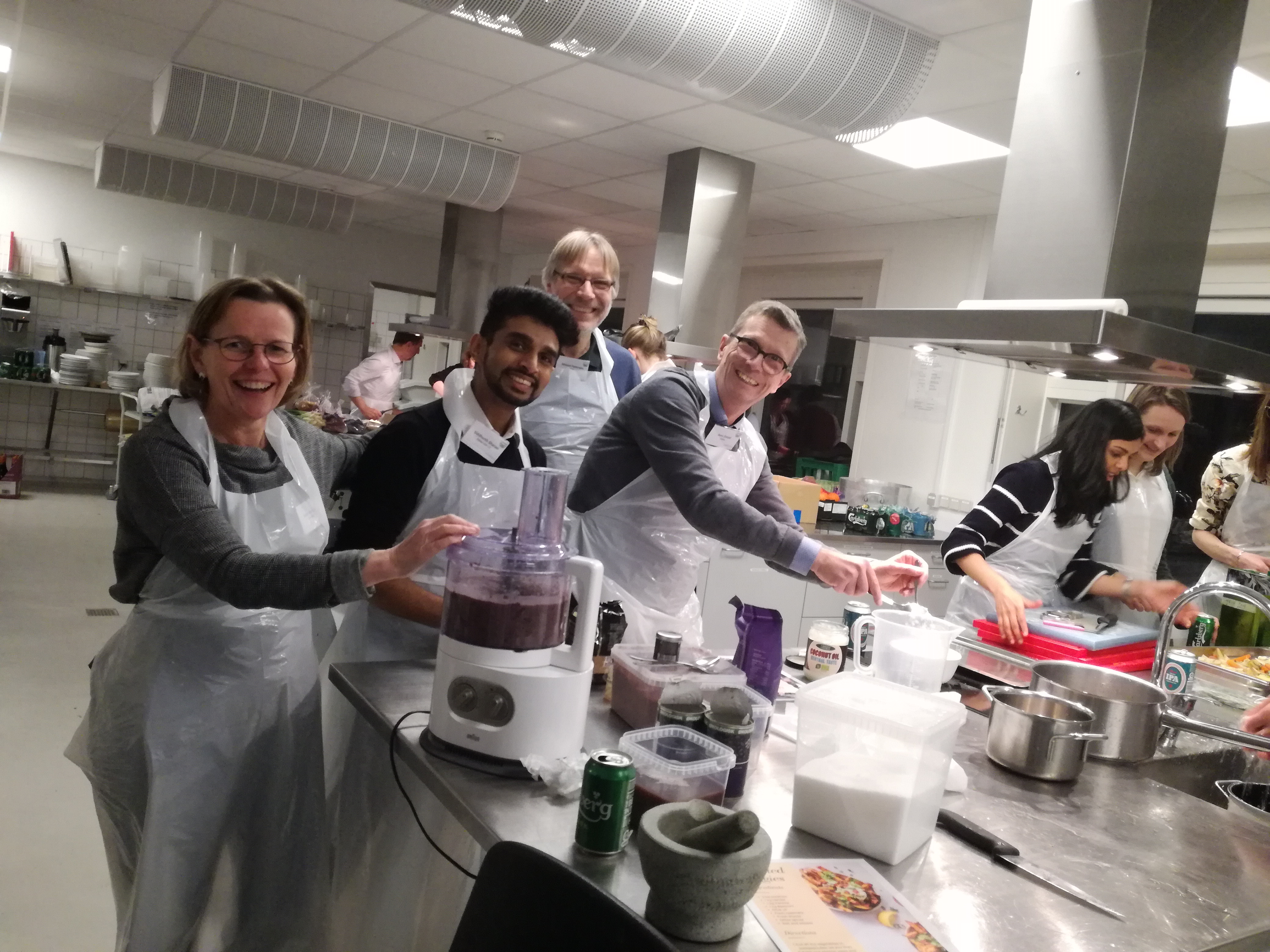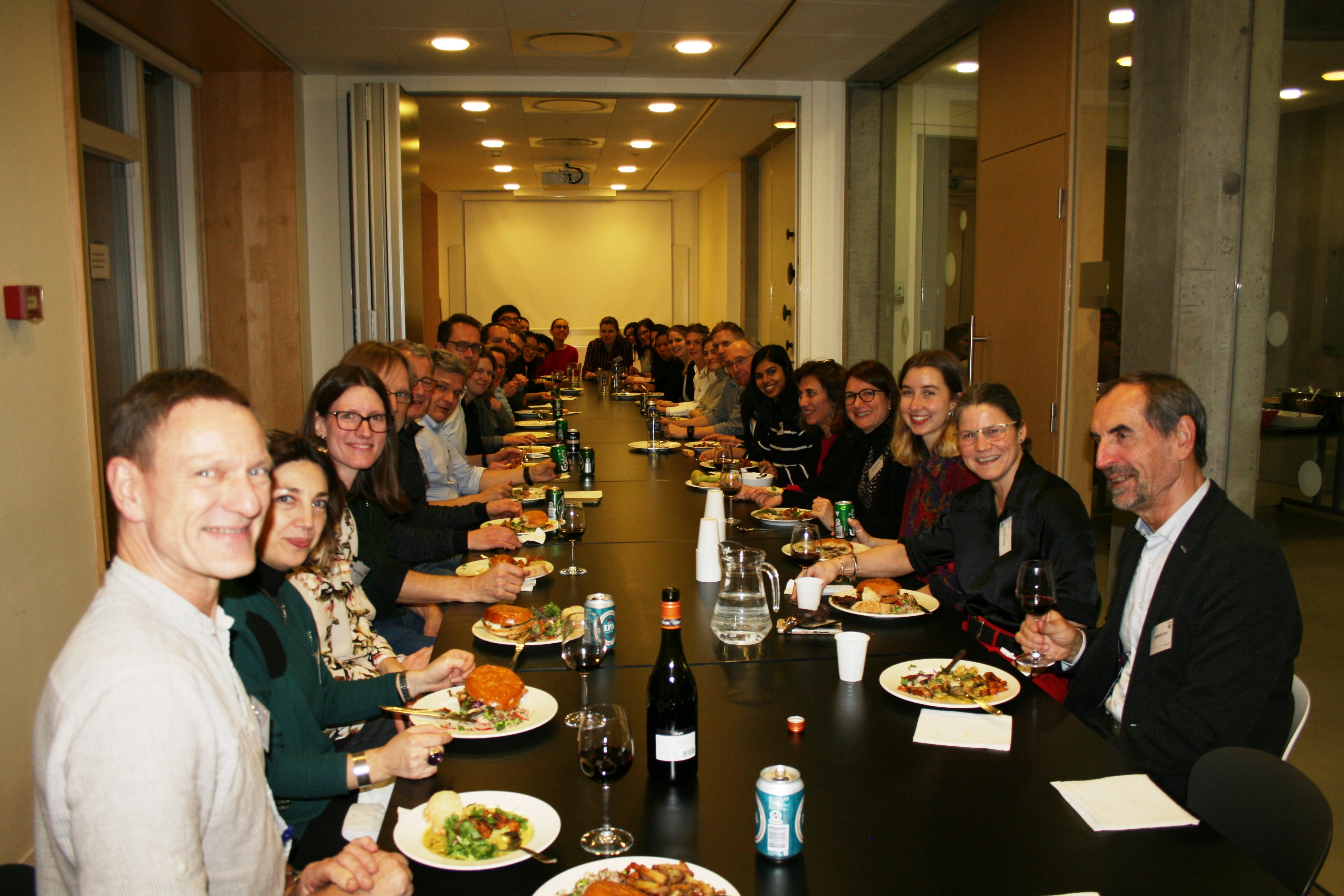 Winterschool at KU Leuven
All FOODENGINE fellows and partners have met for the first time during the first Winterschool. This Winterschool took place from February 4-8, 2019 and was hosted by KU Leuven (Belgium). It was a week full of interesting presentations and discussions, a skills training session on "How to manage my research project" and a company visit to Greenyard. Fellows were also challenged with brain teasers and puzzles in an escape game. Some impressions of the first Winterschool can be found below.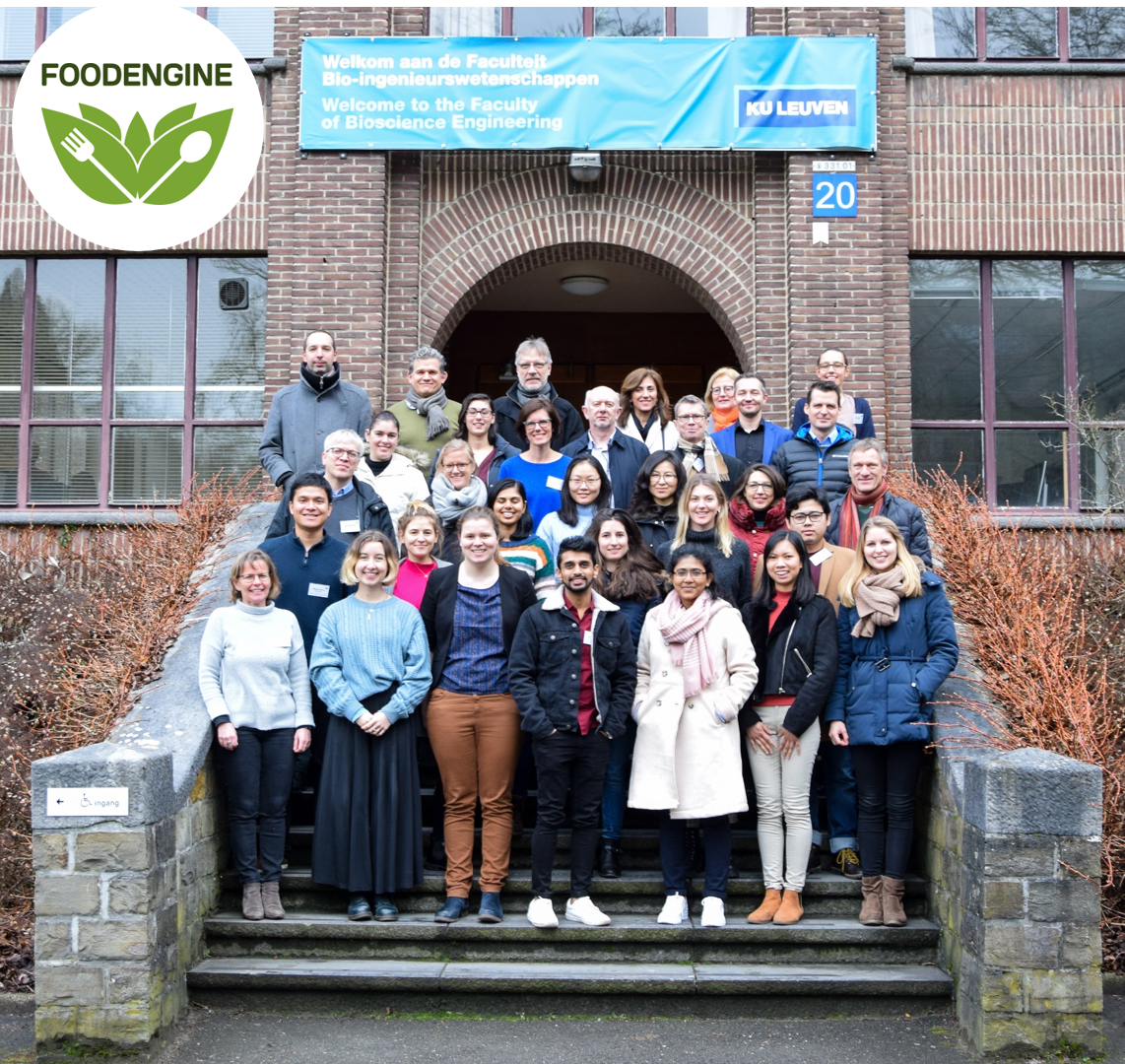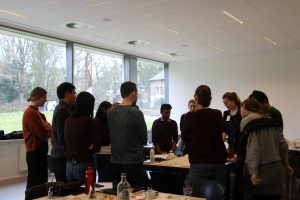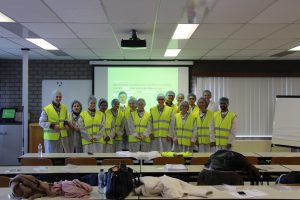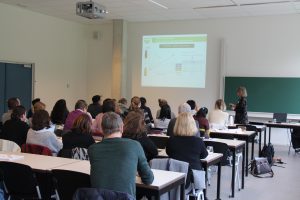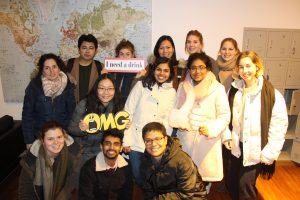 Upcoming Winterschools
The date of the third winterschool of the FOODENGINE netwerk has been set.  During the first week of February in 2021 (February 1-5, 2021) the third FOODENGINE winterschool will take place in France and will be hosted by INRAE.