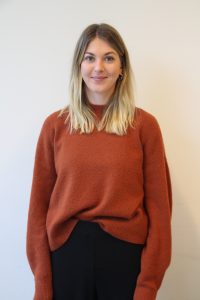 Hi, my name is Katharina Henn and I am from the southern part of Germany. I chose to take part in the FOODENGINE programme, as it is a greatly versatile project with an exciting focus and awesome cooperation. My curiousness to get experience and new skills by working in this programme and especially in a new country convinced me to apply for FOODENGINE.
During my Bachelor and Master in Food Science and Engineering at the University of Hohenheim I focused on analytics of plant food stuff. As one of a few students I had the opportunity to do some consumer research studies for my bachelor's thesis which when looking back was a great and formative experience.
Within the FOODENGINE I thus applied for the position of ESR 8 who will focus on consumer attitudes towards processed and stored foods in different regional settings. Attributes taken into account will include sensory properties, health-related descriptors, processing technology and shelf descriptors. Thereby, the scientific results obtained by the other researches within the project shall relate to consumer behaviour. The aim of ESR 8 is thus to find determinants that drive consumers to increase the intake of FVL-based products. An excellent supervision for consumer research studies is given by Prof. Wender Bredie at the University of Copenhagen (UCPH). Co-supervisors from Haystack (Belgium), Döhler (Germany), Unilever (Netherlands) and Greenyard Prepared (Belgium) will be essential for a successful implementation.
If you would like to discuss further upon my project and other related issues to consumer science and behaviour, please do not hesitate to contact me (show email).