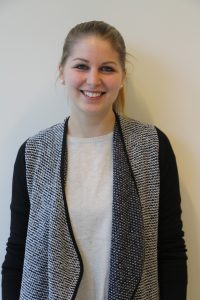 Hi! My name is Svenja Krause and I am the ESR 9. I am from Germany where I graduated from the University of Hohenheim in both the Bachelor's program Food Science and Biotechnology and the Master's program Food Science and Engineering.
During my studies, I developed great enthusiasm for the analysis and technology of plant foodstuff, in particular for the structural and functional diversity of the ingredients contained therein. Not only their numerous application possibilities but also the challenges and product changes associated with their usage highly fascinate me. For this reason and my keen interest in applied research, I wrote my Master's thesis in cooperation with Döhler (Germany) on the topic of product color stabilization during processing and storage.
Due to my passion for food science as well as outstanding pleasure in exploring and understanding, I am extremely happy to extend my studies by a PhD within the FOODENGINE program. The ESR 9 research project focusses on the evaluation of the use of legume-based ingredients in processed plant-based products. The scope of this study is to investigate the impact of formulation and process on the development and mitigation of odor-active and process-induced compounds as well as nutritional changes in a range of legume-containing food products. My host institute is INRAE/AgroParisTech (France), whereas I will perform my secondments at both Cargill (Belgium) and KU Leuven (Belgium).
If you are interested in my research project and wish to learn more about it, please don't hesitate to get in touch with me (show email).