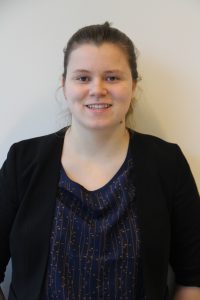 Hello! I'm Laura Noordraven and I'm ESR1! I'm from the Netherlands, where I obtained my Bachelor Degree in Food Technology at Wageningen University. After this I continued my studies with the European Master in Food Studies, which gave me the opportunity to study at four different universities: Wageningen University (the Netherlands), University College Cork (Ireland), AgroParisTech (France) and Lund University (Sweden). My Master thesis was completed during a 9-months internship at the Nestlé Product Technology Centre in York (England). Here I was looking at the structural and stabilizing characteristics of nutritionally improved confectionery.
As a food technologist, it is my goal to develop healthy, sustainable and especially very delicious products. Therefore, I am very happy to continue my career as an early stage researcher in the FOODENGINE program. My research topic is to study the impact of thermal processing and storage on the flavor, rheological and nutritional aspects of vegetable-based soups/sauces. The objective of my work is to develop a science-based enginomics approach for quality design of vegetable-based foods, at both processing and storage level, to maximally exploit the potential of the raw materials. My host institute is KU Leuven, where I'm under supervision of Professor Ann Van Loey, and Unilever is the industrial secondment partner.
If you are interested in my topic and you wish to learn more about it, please don't hesitate to contact me (show email).